About Us
Company Profile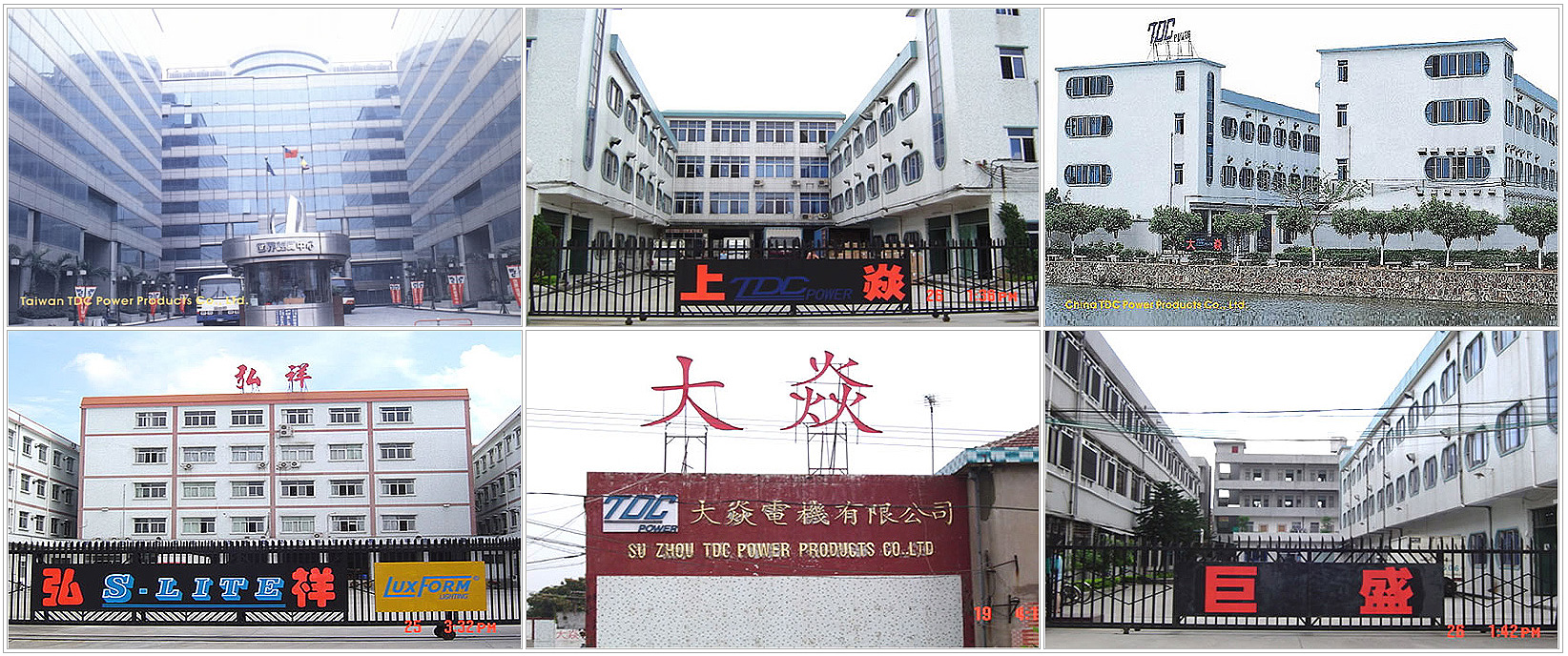 Preface :

TDC POWER founded in 1993, specialized in the field of transformer. Our major products include transformer, adaptor, ballast, battery charger, photocell time sensor and cable. All of our products meet the standards of US/Europe/Australia, with certificates of TUV/GS, EMC, CE, BSI, KEMA, CB, NF, SEV, VDE, UL, CUL, CSA, SAA, PSE. Conforming to ISO9001 standards for both our head office in Taipei and factory in China, we offer you high quality products, reasonable price, on-time delivery service and strong R&D team to design OEM for clients need. The sales amount of Y2006 is US dollars forty five million. For more information, please visit our website or fax us.
 
Company history :
 
1993 TDC Power Products Co., Ltd.
1993 Dongguan Dongkeng Sunyean Electrical Products factory
1997 Suzhou TDC Power Products Co., Ltd.
2001 S Lite Co.,Ltd.
2003 JS Power Products Co.,Ltd.
---
Environment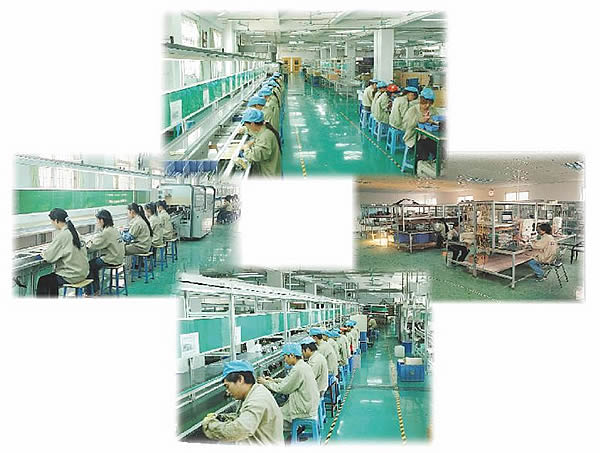 ---
Main Products
MAIN PRODUCTS
Monthly capacity (PCS)
4. CERTIFICATE SYSTEM

UL NO.544, 935, 1310, 1411, 1585, 1012, 1018, 1029, 697, 506, 1838

CSA C22.2 NO. 1, 42, 66, 107, 722B, 827B

TUV EN60472, EN61588, EN60065, EN55014, EN60335

SAA AS/NZS 3108

VDE DIN VDE 0551

SEV, NF, CB, ASTA, KEMA

EMC CE

TRANSFORMER
700000
OUTDOOR TRANSFORMER
1000000
ADAPTER
1000000
BATTERY CHARGER
50000
BALLAST
100000
ELECTRONIC BALLAST
10000
HID BALLAST
20000
IGNITORS
10000
OUTPUT CABLE
1000000
POWER CABLE
1000000
GARDEN LIGHTS CONTROL
100000
OEM PRODUCTS
LIGHTING SETS
50000
LED DRIVER
 
SWITCHING POWER ADAPTOR
---
Team Leader
PRESIDENT : Nelson Tsai
GENERAL MANAGER : Thomas Pan

---
Company Capital
TDC GROUP (US Dollars ten million )
HEAD OFFICE :
TDC Power Products Co., Ltd.
Location: Shi Chih City, New Taipei City, Taiwan, R.O.C.
FACTORY 1 : Su Zhou TDC Power Products Co., Ltd.
Location: No.12 West Beijing Rd,Tai-Cang City,Jiang Su Province,China

Number of Employees: 200

Size of factories 3,200M2

Product range: Transformer, Adaptor, Battery charger, Ballast

Monthly capacity: 600K pcs

Approval: ISO9001
FACTORY 2 : JS POWER PRODUCTS CO.,LTD.
Location: GuangDong Province,China

Number of Employees: 300

Size of factories 5,000M2

Product range: Transformer, Adaptor,Ballast, Battery Charger
---